Windows 10 Installation
Windows 10 by default is missing some 'optional' libraries that are required for Quilters LightBox to run. Here are the steps to get them installed.
We need to enable an additional Windows feature (.NET Framework 3.5) on the Windows 10 machine. To do so:
1.) On the Start screen, type 'Control Panel' and then choose Control Panel from the search results. (To access the Start screen, press the Windows logo key on your keyboard.)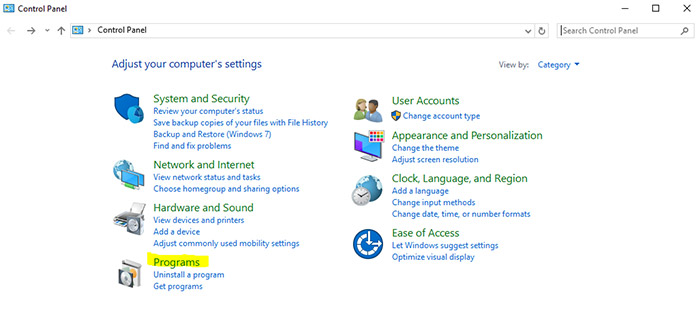 2.) Choose Programs, and then choose Turn Windows features on or off.


3.) Select the .NET Framework 3.5 (includes .NET 2.0 and 3.0) check box. (You do not need to select the child items for Windows Communication Foundation (WCF) HTTP activation.)


4.) After this feature installs and you reboot the PC, please try the Quilter's Lightbox install again.